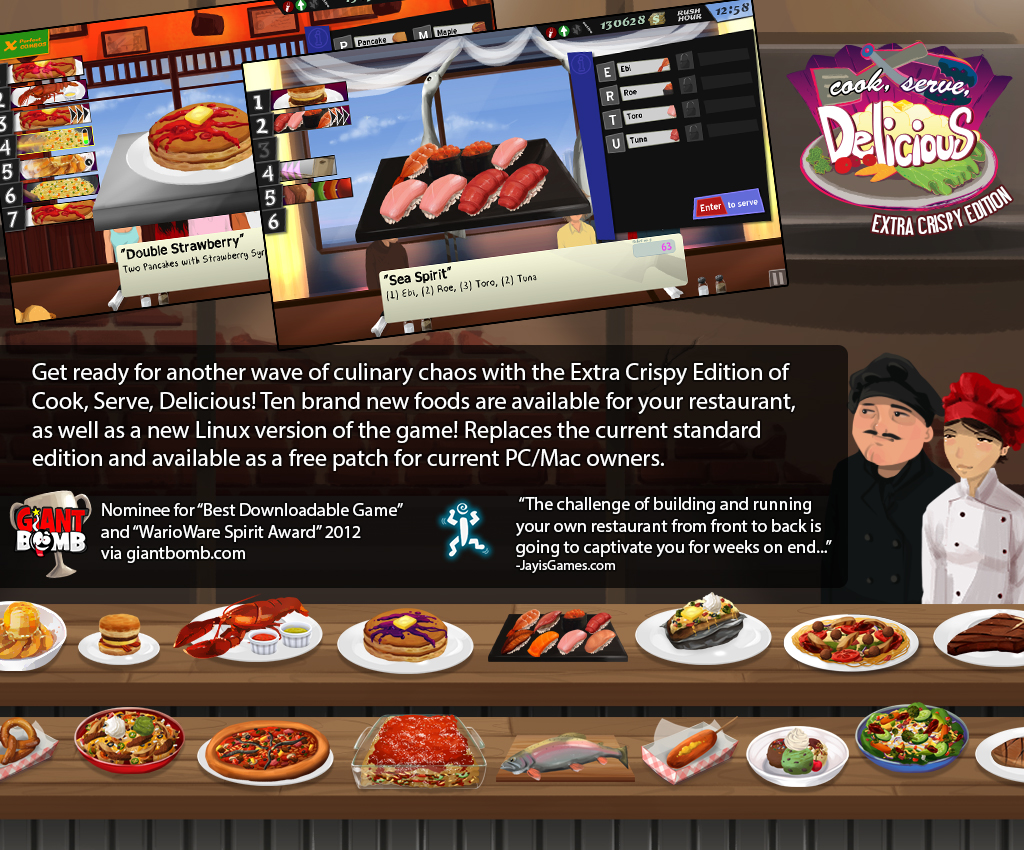 I'm happy to announce that Cook, Serve, Delicious! Extra Crispy Edition will be out on May 7th as the new standard version for $8.95, as well as a free patch for current PC/Mac owners. Not only that, but it will be making it's debut on Linux! Woo!

Cook, Serve, Delicious! Extra Crispy Edition is a massive expansion pack with ten brand new foods to buy for your restaurant. Try the exotic plates of Sushi and Stacked Enchiladas, or go for the rich dish menu of Bananas Foster and Lobster. Or start a breakfast menu with four dishes to choose from, including Pancakes and Coffee. It's a whole new dynamic with the added benefit of four new boosters and detractors, including a buzz boost for breakfast items in the morning. Yum!

Information on how to download the patches and such will be available on Tuesday. Until then, note that these foods won't become available until your first and second restaurant star, so buy a PC/Mac copy today and get cookin' early! Enjoy!