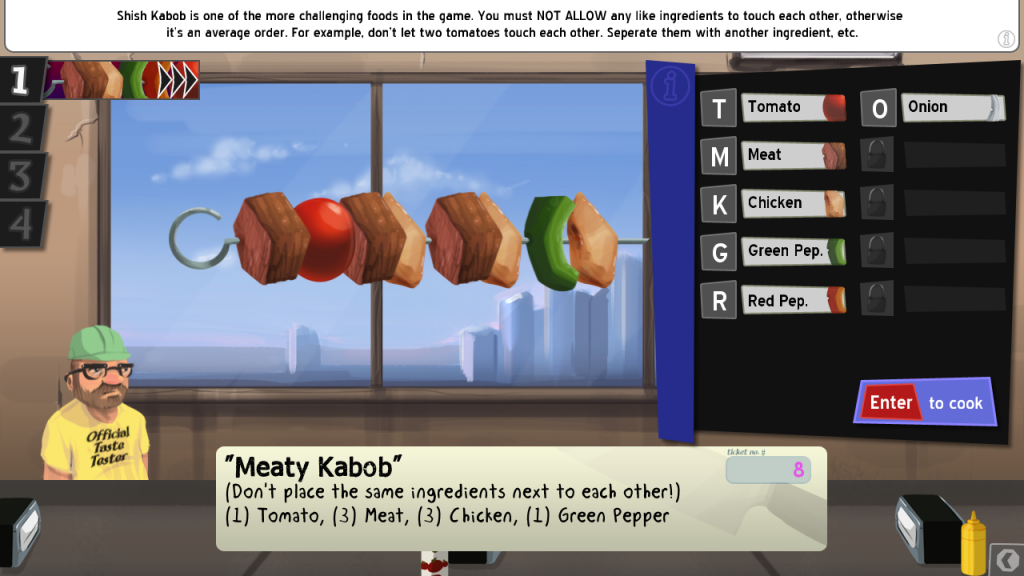 Hiah folks! I am in need of a quick test for those running Mac/Linux OSes for the new version of Cook, Serve, Delicious!

This is a new version of the game that brings the PC/Mac versions up to par with the iOS version, with ten brand new foods. However it also runs on a new build of Game Maker Studio, which allowed me to port the game to Linux and has much better Mac support than the previous version, with improved speed and a sound overhaul that allows for better music with a lesser memory footprint.

I was hoping if there were any kind people out there that would download a demo version for their Mac/Linux machine and report back the results. Primarily,
-Did the game run faster than before, or does it run well now? (Mac)
-Does the game save properly on your machine? (Save and Quit, then reload the game to see if there's a save file).
-How is the performance on Linux?
Just download these two demo copies here:
Demo for Linux
Demo for Mac (the original link had a "damaged" build; try redownloading if you got this error.)
The Linux version will need to be run via the terminal, or at least that's how I got my copy to run. I don't know much about Linux so it's a small miracle I got to play it on that OS to begin with. :p
Anyways thanks for the help and just post your results below! Next week I'll post the release date for the patch, which is comin' up very soon!