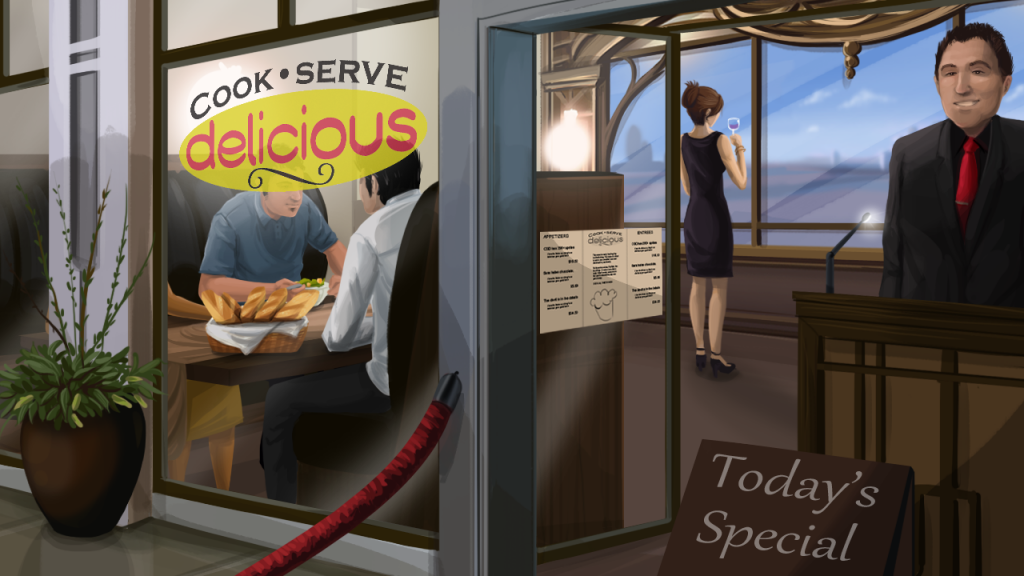 That's right, our brand new game will be released via our website for PC, DRM free, this Friday! (edit: it will be up at 4pm central time today!)

Cook, Serve, Delicious is a hardcore restaurant management sim that has you building your own menu, strengthening your kitchen with new equipment, and completing goals to attain new restaurant star classes and remodels. For more info on CSD, you can view the game page right here, with larger screenshots here.

If you are a writer for a publication/blog/website and would like a free copy of Cook, Serve, Delicious to review, then you can contact me here. Review copies will go out by Thursday, with the first gameplay trailer, Steam Greenlight page and demo on Friday!

Thanks to all the beta testers that made the game that much better, and I can't wait to release it. Just a few more days to go!