Just thought I'd give ya a sneak peek into the relaunch of vertigogaming.net!

The plan was to have it up by this week, but I'm afraid I'm going to have to push it back to next week as I'm still finalizing lots of the site. Garion did an amazing job, and I think you guys are really going to like it. Here's some small screens: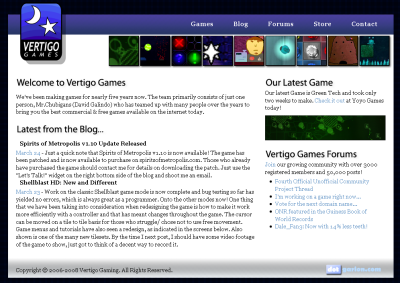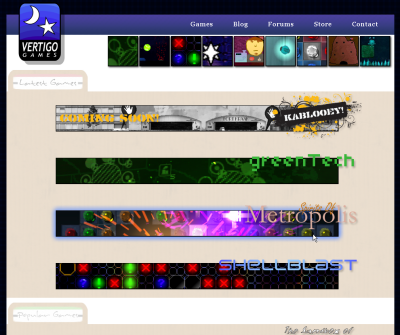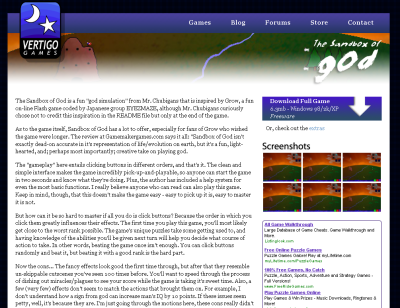 I'm also replacing all of the zip files containing games with automatic un-zipping executables. Newer games will have the option of installers.
I just got the contract to get Spirits of Metropolis onto Direct2Drive, so I'll be sending that off on Monday. Once it's up I plan to release the first puzzle pack for Spirits of Metropolis, called Spring Meridian, containing a dozen puzzles of various difficulty. It'll be free. 😀
So, is there anything you'd like to see on the new site? Now's the time for requests! And any ideas for a 404 page would be good as well. 🙂