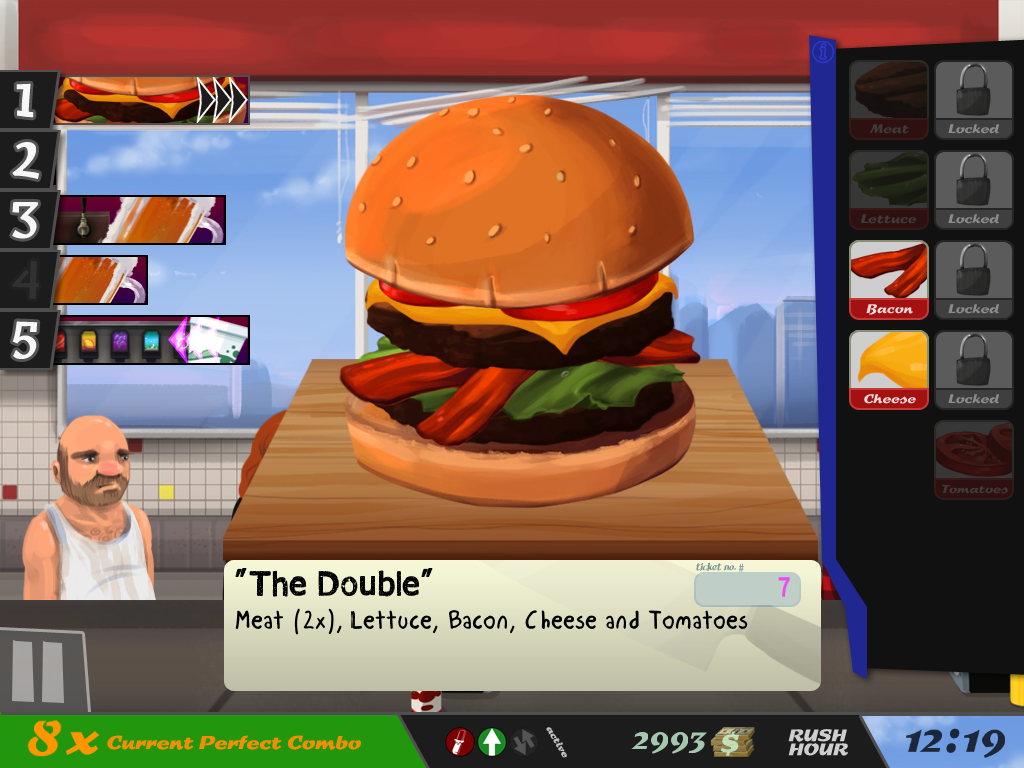 I'm happy to announce that Cook, Serve, Delicious is coming to iPad this month, and to celebrate I'm discounting the PC/Mac version at +30% off ($5.95) until the iPad version is released!

Cook, Serve, Delicious has garnered several great reviews (including a Giantbomb Quick Look) and quite a few people have been asking for a tablet version of the game. After a secret month of development time the game is ready and has been submitted to Apple for approval, with a tentative release date of December 13th at $4.95.

Cook, Serve, Delicious for iPad has all of the content from the PC/Mac versions, and also has several new features implemented into the game. The interface for adding ingredients has been completely retooled to better serve the iPad touch input, and new gestures have been added to several foods and chores that makes serving them easier (like tapping the soda labels to select a flavor) or more interactive (slashing up that fish!). In addition, I've added a new "Practice Chores" option that allows you to try out the new gesture controls with chores.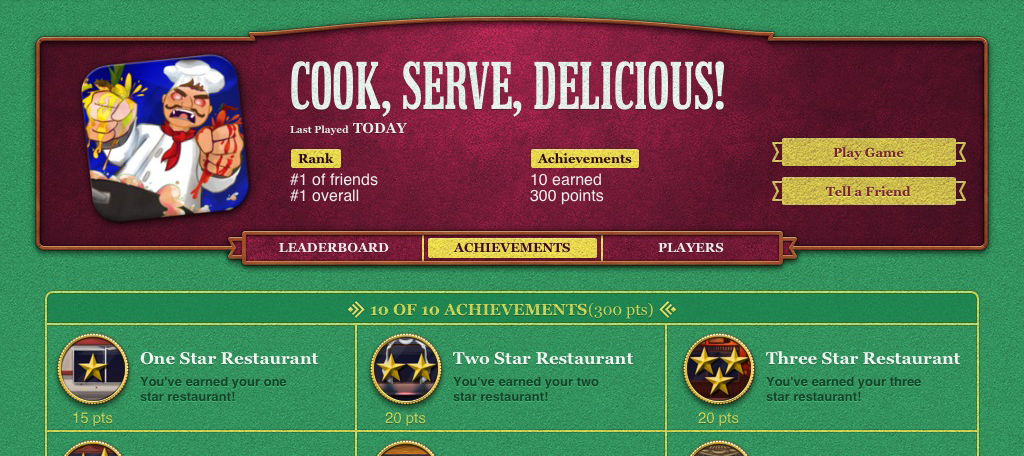 The game also features complete Game Center support, with ten achievements and a "Customers Served" leaderboard. Expect more Game Center related updates in January as I unveil a brand new content update that will introduce some new gameplay challenges that will focus on speed and strategy!

In fact, there will be quite a few free updates planned for the game, and some interesting new "premium content" as well. But don't fret PC/Mac users: all DLC in the iPad and mobile versions of the game, both free and premium, will eventually make their way to PC/Mac absolutely free. It's my way of saying thanks for all the support.

Hopefully we'll make it through the Apple review process by the 13th, but until then enjoy the discounted versions of Cook, Serve, Delicious for PC/Mac! Once the iPad version of the game goes up, the sale will be over, so get it while you can!

Here are a few iPad screenshots, with the gameplay trailer going live when the game is released (you can keep tabs on the release date via my twitter @chubigans):