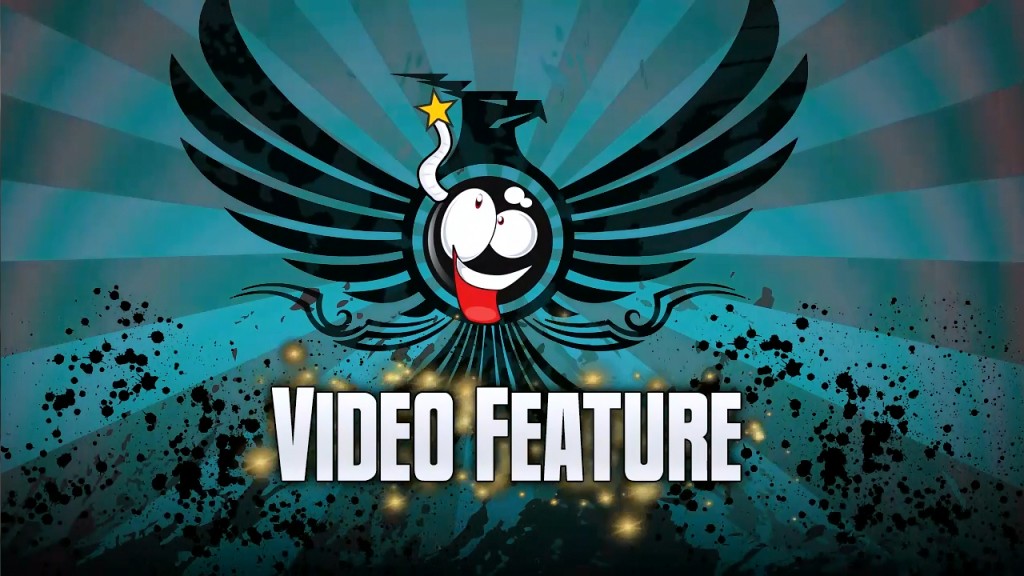 Before I talk about the craziness of yesterday, let me get some official news announced first. Version 1.053 of CSD has been deployed to our BMT Micro Server and GamersGate, which you can download now. (Note that you may already have this build if you purchased the game today, as it went live this afternoon.)

BMT Micro owners: re-download the game here using the information in your order email. Contact me if you do not have your order information. For those who bought the Combo of Amazing, you can either re-download the pack or contact me and I'll give you a downloadable link to just the CSD patch as soon as possible.
GamersGate owners: Download the patch from the "My Shelf" page in your game library on the GG site. This goes for both CSD and the Combo of Amazing on Gamersgate.
Desura owners: The patch will be coming next week (read below for details).
Simply install the new 1.053 build into your CSD directory and you're done! Your saves will not be affected. (Never hurts to back them up now and then, however! It's in the DATA_otherfiles folder.)
The fixes in version 1.053 include:
-Fixed a bug that occurred when you completed more than one Catering or Iron Cook challenge at once without leaving the respective menus, which prevented the user from getting multiple prize winnings despite the win being recorded correctly. Big thanks to Miroslav M. for finding that issue. The simple work around would be to exit the Extra Events menu after a win to the main menu, then go back into the Extra Events menu. But you don't have to do this as of 1.053.
-Fixed more grammatical errors that I managed to miss several times in the beta. No more paddies for you!
v1.052 fixes include:
-Fixed a bug that would prevent any food from being ordered for hours in the work day when your date would not have their favorite food on the menu. Again, a workaround would be to make sure to have their favorite dish available when they come by, but the bug is now squashed!
-Added support for 1024×600 monitors and above.
A Desura patch will come later next week. The reason for that is because Desura uses an automated patch system and I have to make sure to properly dispatch the files, as well as having them approved by Desura. The first patch I issued a week ago managed to delete everyone's saves, so as you might imagine I'm being about ten thousand times more careful and testing a lot of things before deploying this patch. Just use the workarounds listed above until then, and I apologize for the wait.
For known issues with CSD, please visit this topic.
Also this weekend I'm going to officially submit CSD to the Mac App Store! Wait times for the store are in the two to three week frame. I'm still thinking about deploying the game outside the App store before it gets on there, but I'm not sure yet as I want to get those important reviews in the App store and the best way to do that is to keep it there exclusively for a small window of time. But it will be out on Desura and Gamersgate soon after. More details incoming next week!
***
So a crazy thing happened yesterday. We were featured on Giantbomb as part of their "Quick Look" series, one that I've watched for years now. And then things kind of exploded.
To back up, I made a press release via GameBizWire, and while I got a few mentions and emails, it seemed a bit quiet. I summed it up to the busy holiday schedule and kept pluggin' away at the Mac port. And then a GB member who had seen the release emailed me asking for a copy of the game. I honestly could not believe it. I've listened and watch GB's vids for years now. I thought, well, once they check out the game they might not go for it, because I didn't think it had the chops to be Quick Look material. But it seems I was wrong, thank gawd.
Before the video, sales were in line with my low expectations at that point…and now in just the last 24 hours since the video was posted they have tripled. Not tripled compared to the day before, tripled compared to the last two whole weeks the game has been released. Holy crap.
I plan on writing about my sales data in January, where just like I did with the Oil Blue I'll give a breakdown of sales, the strategies I used, and the lessons I've certainly learned along the way. It shall be interesting for sure!
Thanks to Ryan Davis for the video, thanks to Jeff Gerstmann for sitting in, and thanks to all the beta testers who helped shaped the game to what it is today. Thanks to Jonathan Geer for the awesome music and Sara Gross for the crazy good art. And thanks to those who bought the game, and I hope you're enjoying it as much as I did making it. More news incoming soon!