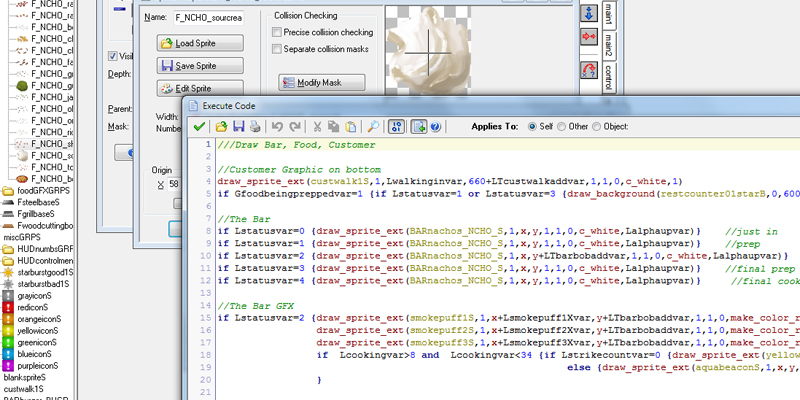 The original design docs for Cook, Serve, Delicious had a thorough XP system that tabulated every slice of meat, cheese and bacon you placed on an order. By making, say, 25 burger orders, you'd gain enough XP to level up and add new ingredients/recipes to the food. As worked progressed however, I ended up stripping out all of the XP components altogether.

I love XP in games. Most games anyways. It provides the player with a goal when in fact the only reward might be a shiny new number that's greater than your current one. In some games, it became such a carrot-on-the-stick mechanic that I didn't even realize it until I hit the level cap.

I remember playing Fallout 3, enjoying myself as I blasted mutants with a rocket launcher, as my XP counter ticked up a few notches. Then I hit level 30, chose my rewards, and blasted another mutant. But the XP gauge didn't appear. Nothing happened. I had hit the level cap, and immediately I had almost no urge to continue playing (as I already had beaten the game). It was the strangest feeling to me. I was having fun blowing up enemies before, but apparently my enjoyment was simply tied to the XP bar ticking up and away.

XP has it's place in games, and it's certainly not a bad mechanic. I used it quite extensively in the Oil Blue and thought it worked great. But it just doesn't work well in CSD, and I'll explain why I think so.

In Cook, Serve, Delicious, you can have a set number of foods on the menu at one time. If, say, I had a level 10 Burger and I had enough money to buy the Steak food…well, why would I do that? I'd rather keep upgrading my burger rather than start with a level 0 steak, right? True, I could add gameplay elements that would make the switch to steak more enticing, but the underlying problem is still there: I wouldn't trade my higher-level burger for a lower food unless I maxed out my burger. And that could take a very long time to do.

Instead of XP, all upgrades will be done via money you've earned and the number of days you've played (game days, not actual days). There's a progression system here that's new to the series, but it's one that doesn't involve XP- rather it involves goals and objectives to achieve that the player can go after in whatever way they want. I'm being a little vague here since the game is still in development, but I'll share more as the game progresses.

It's kinda nice to take a break from the XP component that's in so many games…and hopefully once the game's done I'll feel that I've made the right decision. And if I don't, well, that's the fun of game design theory, isn't it?