UPDATE 1/26: The game has been released in eighteen countries! Visit the main Playstation Store page for more info, and stay tuned for more news and updates!

greenTech+ was actually designed from the ground up to be a PSP title, though later on the Minis category expanded to the PS3 as well. This is the first of what I hope to be many joint ventures between myself and YoYo Games in bringing games to various handheld devices.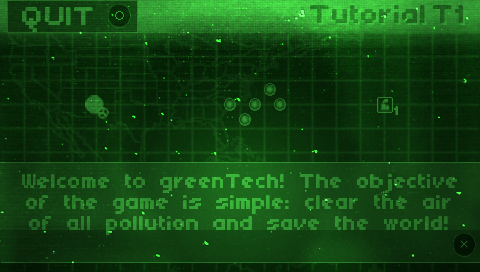 It was quite an experience developing for the Minis program, since there's many restrictions on filesize and such, not to mention my inexperience in having limitations with the kind of power needed to run the game. Whereas I hardly have any issues with making PC games as far as performance goes, programming for mobile games in general feels kind of like the Apollo 13 landing sequence…take out this object, try not to cross over this amount of memory, maybe we can try this, don't go over your MB limit, gah! You used up too much memory…let's run it again!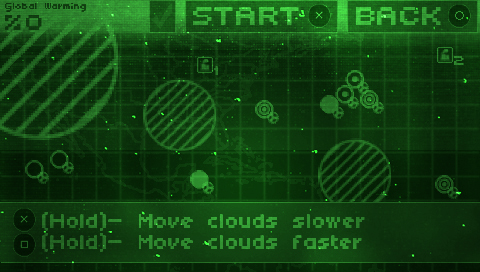 This is nothing new for console/handheld devs, but it's certainly new to me. It was actually kind of fun. Of course, I wasn't directly involved with Sony's certification process…that was YoYo Games' department, and as any dev might tell ya, Nintendo's/Microsoft's/Sony's certification process isn't too much fun at all. But, it's the last hurdle before release.
Anyways, greenTech+ for the PSP/PS3 has thirty levels and forty unlockable monitors, and will be available very soon. You can read more
on the YoYo Games Store page
, and I'll share more information as I get it, so stay tuned!