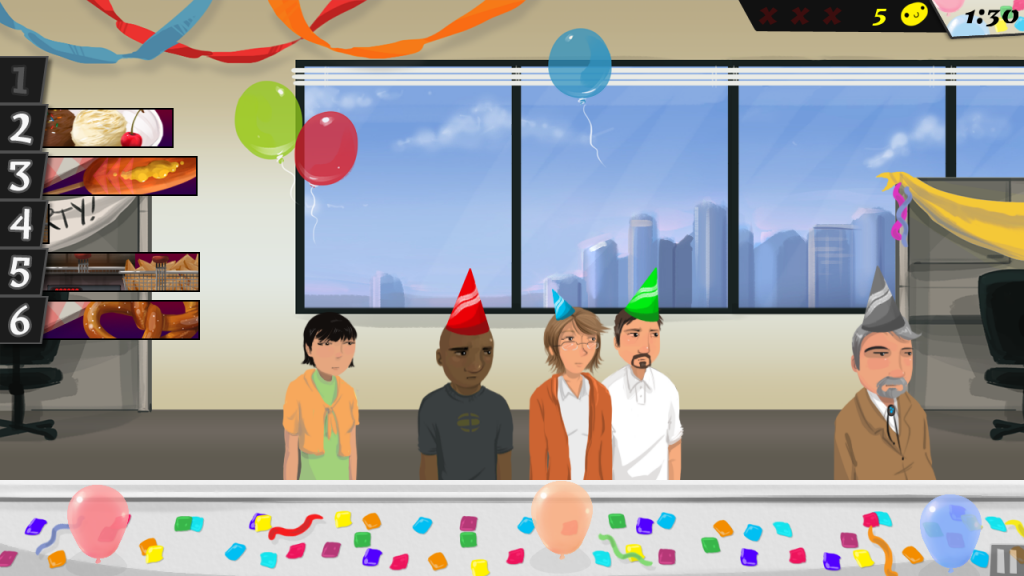 Alrighty, I got some fresh patch updates for both the Mac and PC versions of Cook, Serve, Delicious!

Here's the list of changes that you'll find in these new updates:
(MAC, PC) Fixed a glitch that displayed a blank steak recipe and skipped a soup recipe in one of the Mysterious Challenges.
(MAC, PC) Added failsafes to make sure that Iron Cook and Mysterious Challenges are unlocked properly.
(MAC, PC) You could accidentally "downgrade" your toilet if you have the clicknstart "luxury toilet" and then proceed to buy the commercial toilet.
(MAC, PC) A glitch could occur if you buy too many Mysterious Tickets at once in the equipment menu.
(MAC) Emails with clickable buttons (such as Crazy Dave, ClicknStart, etc.) didn't respond to user input.
(PC) Fixed a bug that didn't display which foods were Staple items when using the View Boosters option in the View/Buy Foods screen.
(PC) Fixed a visual glitch with the Checklist on the final restaurant upgrade.
(PC) Fixed a few more spelling errors.
Here's how to update your game:
BMT Micro owners: re-download the game here using the information in your order email. Contact me if you do not have your order information. For those who bought the Combo of Amazing, you can either re-download the pack or contact me and I'll give you a downloadable link to just the CSD patch as soon as possible.
GamersGate owners: Download the patch from the "My Shelf" page in your game library on the GG site. This goes for both CSD and the Combo of Amazing on Gamersgate.
Desura owners: You will be able to manually patch the game once it's live on Desura, which should be by Monday or so. There will be news on the main game page on Desura once it's live, so stay tuned.
Amazon owners: Contact me.
The installer will not overwrite your saves for both PC and Mac, provided you install in the same directory as the original version.
More Cook, Serve, Delicious news and updates will always land first here on the blog, so stay tuned for more! Woo!