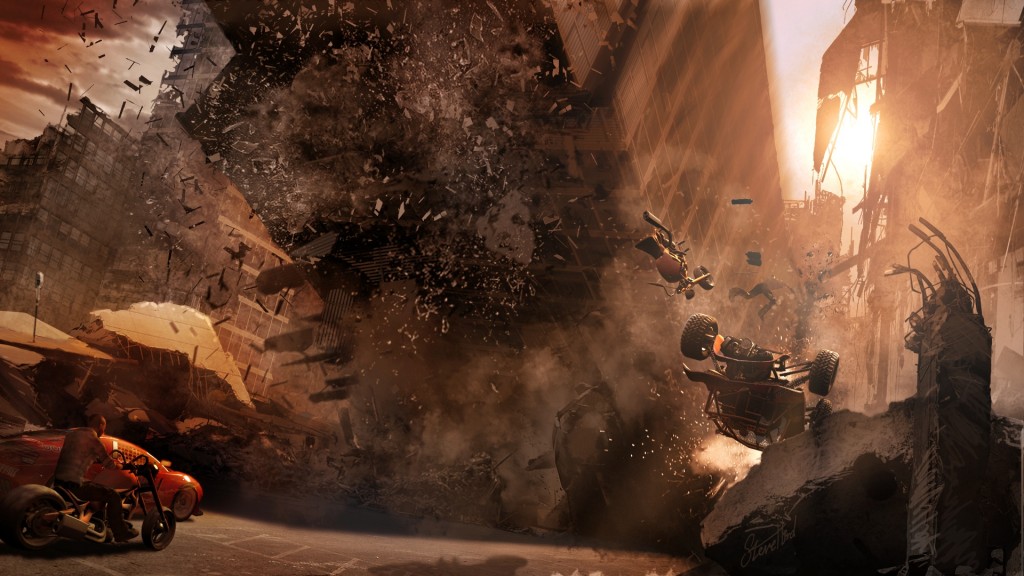 Yeah, it's a weird list, but here's my own personal top ten of 2011 that absolutely no one asked for!

10. Portal 2
While the puzzle based nature of the game kept me from playing it all in one sitting (gotta rest my brain every now and then), it certainly almost did with it's great story and supporting characters.

9. Modern Warfare 3
Single player is fun, multiplayer is fun, this game is fun, moving on.

8. Tales from Space: About a Blob
This cute little platformer had me charmed all the way through, and is double the fun with a co-op buddy. I enjoyed it way more than I expected to, and definitely recommend it to everyone with a PS3. Fun, fun game.

7. Uncharted 3
While the gameplay elements were slightly disappointing (reusing elements from Uncharted 2, such as the truck hopping scene), the story involved me way more than I expected. The characters are more fleshed out than I would have ever imagined they could be, and I care more for Drake/Sully than most video game characters out there after playing U3. I look forward to their next adventure.

6. Little Big Planet 2
Another cute and charming-as-hell game, this little sequel had a great single player campaign, and the online content will keep you busy for, like, ever.

5. Mass Effect 2
Hey, this came out in January for PS3 users, so I'm allowed to add it! And despite not knowing a thing about the first game, I got all involved in the second game's story and set pieces, which were fantastic.

4. Mortal Kombat
I'm not a fan of fighting games whatsoever…except for one franchise that seems to suck me in for some reason, which is MK in a nutshell. The story mode is beyond anything I've seen in a fighting game, and is actually pretty damn good. Amazingly good, even.

3. Gran Turismo 5
Despite coming out in 2010, this game's numerous upgrades, patches and DLC has made it into an entirely different experience, making this one of my most played games of 2011. With the bi-weekly online challenges and seasonals, I don't see myself quitting anytime soon, either.

2. Skyrim
There's something magical about this game, when you step into the night sky and see the vivid colors streak against the dark night. What an amazing game, PC wise anyways.

1. Motorstorm: Apocalypse
Apocalypse reaffirmed my love for arcade racers, and in fact is probably my second favorite arcade racer of all time (with Hydro Thunder being #1). The fantastic level design and setting makes this game feel like an actual arcade legacy game, and I would have likely put in a hundred dollars in quarters by now if it was an actual arcade unit. I don't expect many to play this game or share my enthusiasm for it, but heck, I just loved this game, and it's definitely my most favorite experience of 2011.


Biggest Disappointment: LA Noire
LA Noire doesn't disappoint in the first few cases, with each crime being a self contained story and having some interesting plot developments. It's not until you reach the fifth or so case in a long string of murder cases when the game completely falls apart.

When a game expects you to be a detective, then I would argue that it should also expect you to face the consequences of your actions. But when a string of murders points to a single suspect, and the game forces you to choose other innocent people as guilty parties, and then does everything possible to advance the story even if you're the world's worst detective, well, what's the point of this game? If the game is going to decide who's innocent and who's guilty essentially without my input, then this experience is less a detective game and more of an interactive DVD movie. A really bad DVD movie at that. What a disaster.


So, what are your personal favorites/disappointments from 2011?