Feel free to make yer own list.
http://www.thatguywiththeglasses.com/
- A hilarious internet personality whose website has become a powerhouse of comedic reviews of all sorts of media.
Castlevania order of ecclesia - An awesome DS game that I've nearly completed in a week. Damn last boss. xP
http://daveandjoel.com/
- A podcast that's been kidnapping time from my life.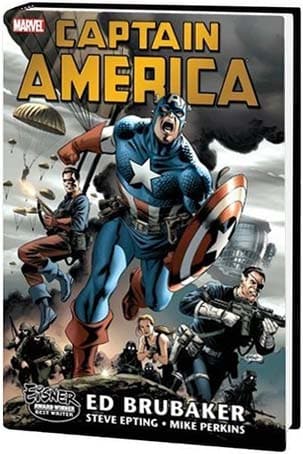 Captain America Omnibus - Holy jesus, I've picked up a whole new hobby since I've been away from this forum. I read quite a bit of comics now, mostly graphic novels. I bought this omnibus 'cause I heard Brubaker had a good run. I'll tell you if he did when I finish it, this thing is like a thousand pages. I'm powerin' through it though. I'm almost done. S'great so far.
I've read a buncha other trades and graphic novels in my absence, but captain america is my current eyecandy.
I've probably forgotten something, but eh. Besides drawing, going to school, and makin' games, this is what I've been wasting my time on.